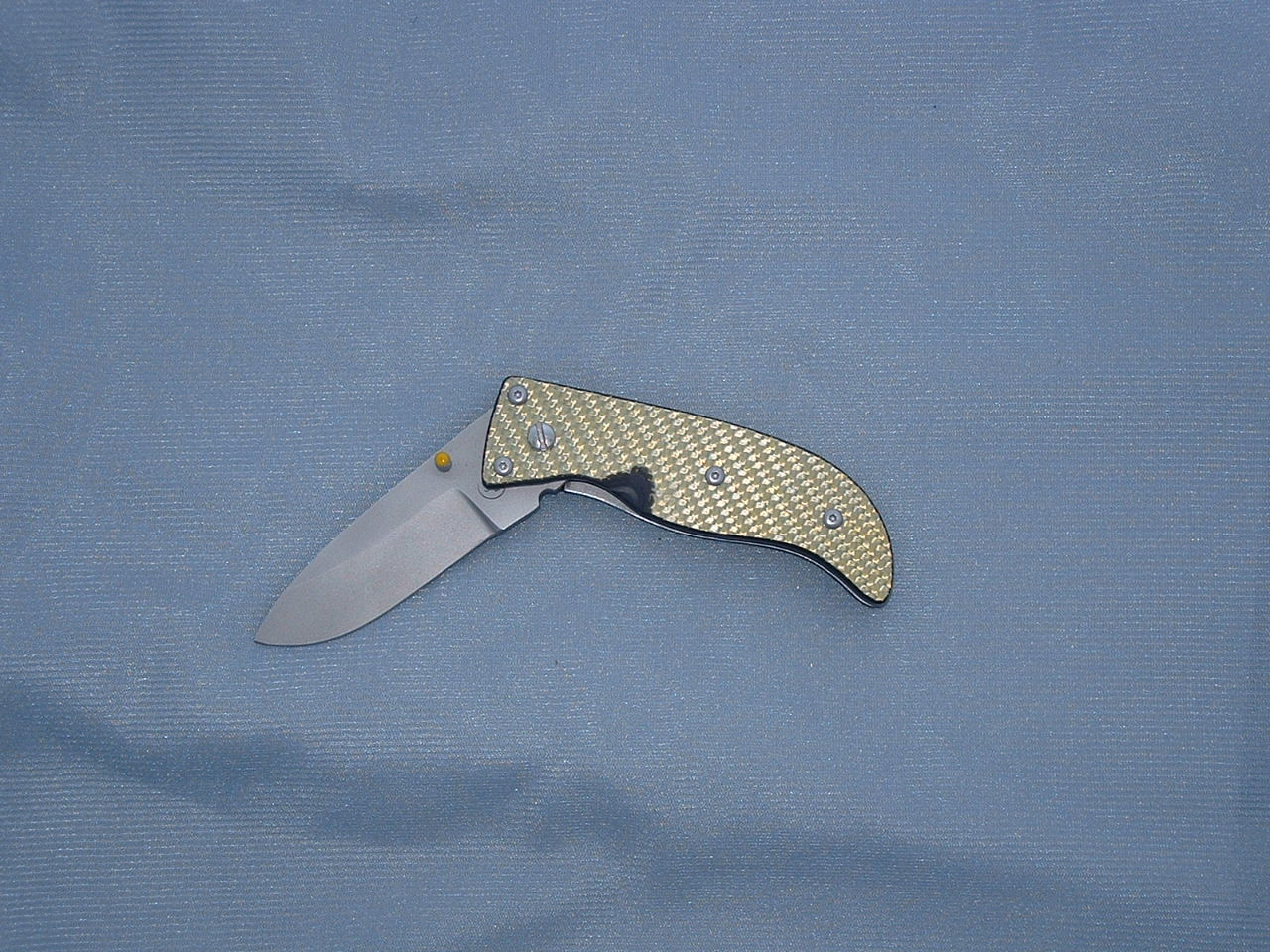 ---
Useful Links and Resources
Admiral Steel: Producer of quality steel that I use in my knife making purposes.
Florida Knife Makers Guild: Florida's own knife makers guild. With lists of memebers, events, and a few gallery of knives.
Hardness Testers: Hardness testers used to test the steel for surface hardness. I use a Rockwell.
Heat Treatment Kiln's/Ovens: A Paragon oven is the type I use during the heat treatment process.
Craftsman Drill Press: Equipment I use in the knife making process.
The Art of Modern Custom Knifemaking : Art and Design in Modern Custom Fixed-Blade Knives
Blade Magazine: An in-depth magazine all about knives.
The Finer Edge: A online magazine with lots of free features.
Knife Deals Plus: A nice tutorial on proper sharpening of knives.
Knife Resale Site: They offer the largest selection of nice custom knives..
Blade Forums: A site your you can go to and dicuss all aspects of knives with people that are also interested.
World Knives : World Knives features the highest quality knives available from all over the world.
---
Links to other Knife Makers
---
Knife Scales and Custom Knives
Custom Made Knives by Don Robinson